Archives by date
You are browsing the site archives by date.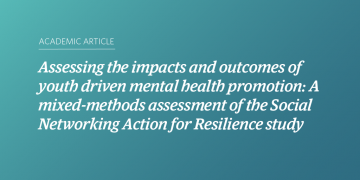 Abstract Mental health challenges are the leading health issue facing youth globally. To better respond to this health challenge, experts advocate for a population health approach inclusive of mental health promotion; yet this area remains underdeveloped. Further, while there is growing emphasis on youth-engaged research and intervention design, evidence of the outcomes and impacts are […]
The Gender-Affirming Surgery Experience Survey was the result of a collaboration between the Stigma and Resilience Among Vulnerable Youth Centre (SARAVYC) at the University of British Columbia, and Trans Care BC, a program of the Provincial Health Services Authority. Trans Care BC's role is to enhance the coordination and availability of trans health services […]
The Minnesota Runaway Intervention Project (RIP) provided health care, intensive support and life skill development for young runaway girls (aged 10 to 15) who had been or were at risk of being sexually assaulted or exploited. The aim of the program was to help girls heal from trauma and rebuild self-esteem and connectedness to family […]
In May 2018 Andrea Polonijo, Maggie MacCaulay and Ashley Taylor joined us as Postdoctoral Researchers.
The Qualitative Study of Gender-Affirming Surgery Experiences in BC is the result of a collaboration between the Stigma and Resilience Among Vulnerable Youth Centre (SARAVYC) at the University of British Columbia, and Trans Care BC, a program of the Provincial Health Services Authority. Trans Care BC's role is to enhance the coordination and availability […]
Most stigma measures are for a single characteristic, such as mental illness, or HIV/AIDS. This approach does not allow us to capture "layered" stigma (i.e., the compound effects of stigma from multiple stigmatized characteristics). We developed a general stigmatization measure that included items that tap three dimensions of stigma: enacted stigma (rejecting hostile behaviours targeted toward […]
Using a mixed methods approach, we critically explored the discourse used in printed news media to describe the sexual exploitation of youth. Our data set included approximately 1300 articles from various newspapers across Canada, 1988 – 2013 that discussed specific events, issues, research findings, and policy or legal changes related to the sexual exploitation […]
Since 1992, the BC Adolescent Health Survey has been conducted every 5 years in school districts across BC. The surveys have included a number of scales related to family and school connectedness, peer attitudes, school safety, and emotional health. In 2008, the fourth survey added some additional measures related to cultural connectedness and self-esteem. […]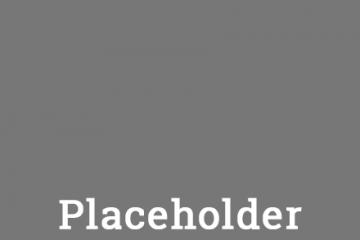 This study explored the links between sexual abuse, timing of abuse, substance use and sexual harms as a consequence of substance use, among adolescent students in rural Western Canada. Data was obtained from the 2011 East Kootenay Adolescent Drug Use Survey, a biennial survey that assesses substance use patterns, behaviours and attitudes, and related risk […]
The partnership between St. Paul's Hospital Inner City Youth Mental Health Program (ICYMHP), Covenant House Vancouver (CHV), Coast Mental Health (CMH) and BC Housing (a subsidiary of the Ministry of Social Development) has led to the provision of housing and psychiatric services for at-risk, street involved youth (17-24) in Vancouver's downtown core. The partnership's […]