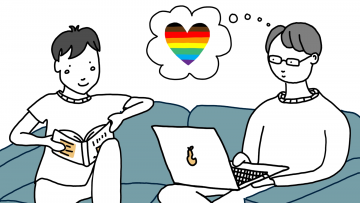 We're excited to announce that we've just launched a series of video resources for East Asian parents. It's a family guide for supporting teen sexual orientation filmed in five languages: Cantonese, Mandarin, Korean, Japanese, and English.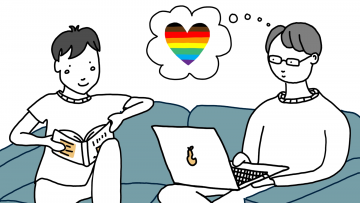 A video resource to support East Asian lesbian, gay, and bisexual youth and their families. Available in Cantonese, Mandarin, Korean, Japanese, and English. The series features three videos, each with a specific action that parents can take to support their teen's sexual orientation.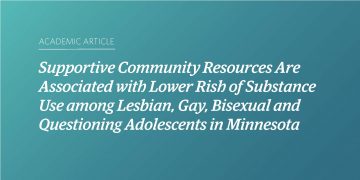 Abstract Purpose Research has indicated that lesbian, gay, bisexual, and queer/questioning (LGBQ) adolescents have disproportionately high rates of substance use compared to heterosexual peers; yet certain features of schools and communities have been associated with lower substance use rates in this population. Methods To advance this field, research examining multiple levels of influence using measures […]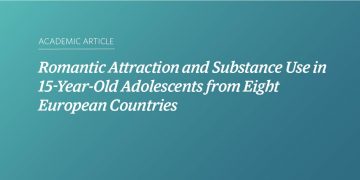 Abstract Purpose Sexual minority youth are at higher risk of substance use than heterosexual youth. However, most evidence in this area is from North America, and it is unclear whether the findings can be generalized to other cultures and countries. Methods In this investigation, we used data from the 2014 Health Behaviour in School-aged Children […]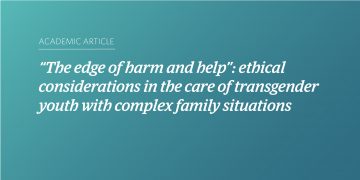 Health-care providers frequently face clinical ethical dilemmas when working with transgender youth who require hormone therapy but lack parental support for this intervention. Through semi-structured interviews and grounded theory analysis, we explored ethical and clinical decision-making processes of health-care providers, as well as the health care experiences of trans youth with family discordance.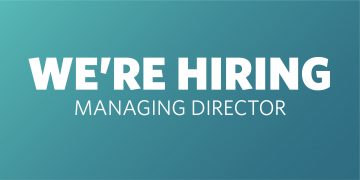 We are seeking an energetic and motivated leader to help lead and support a large, interdisciplinary team of researchers working to create new interventions and provide evidence-based recommendations to government, schools, and health professionals. As part of a five-year project you will lead the coordination of team members conducting online focus groups with youth and parents, help develop and pilot interventions, as well as ensure other projects' findings are released to the public on time and with national media attention.
This fact sheet presents research findings about 2SLGBTQIA+ youth and their cisgender and heterosexual peers in Ontario, Canada, and beyond.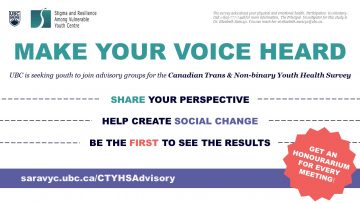 Over 1,750 youth across the country participated in the Canadian Trans & Non-Binary Youth Health Survey. Now, we're looking to youth to help shape a national report that will share the experiences of trans and non-binary youth. There are seven youth advisory groups taking place across Canada. At SARAYVC, we're recruiting for British Columbia and rural/territories. You will be among the first to see the results of the survey, share your perspective, and help create social change alongside other teens.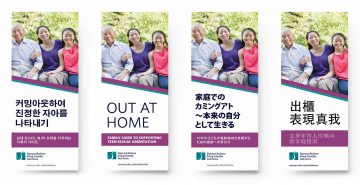 A brochure to support East Asian lesbian, gay, and bisexual youth and their families. Available in English, Traditional and Simplified Chinese, Korean, and Japanese.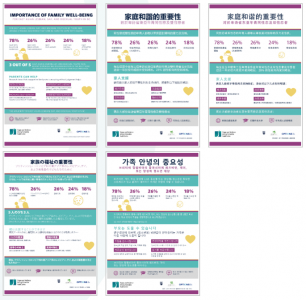 The following infographic shows key findings from the research into health outcomes among LGB East Asian youth and the role family can play in supporting their well-being. The download is available in English, Traditional Chinese, Simplified Chinese, Japanese, and Korean.