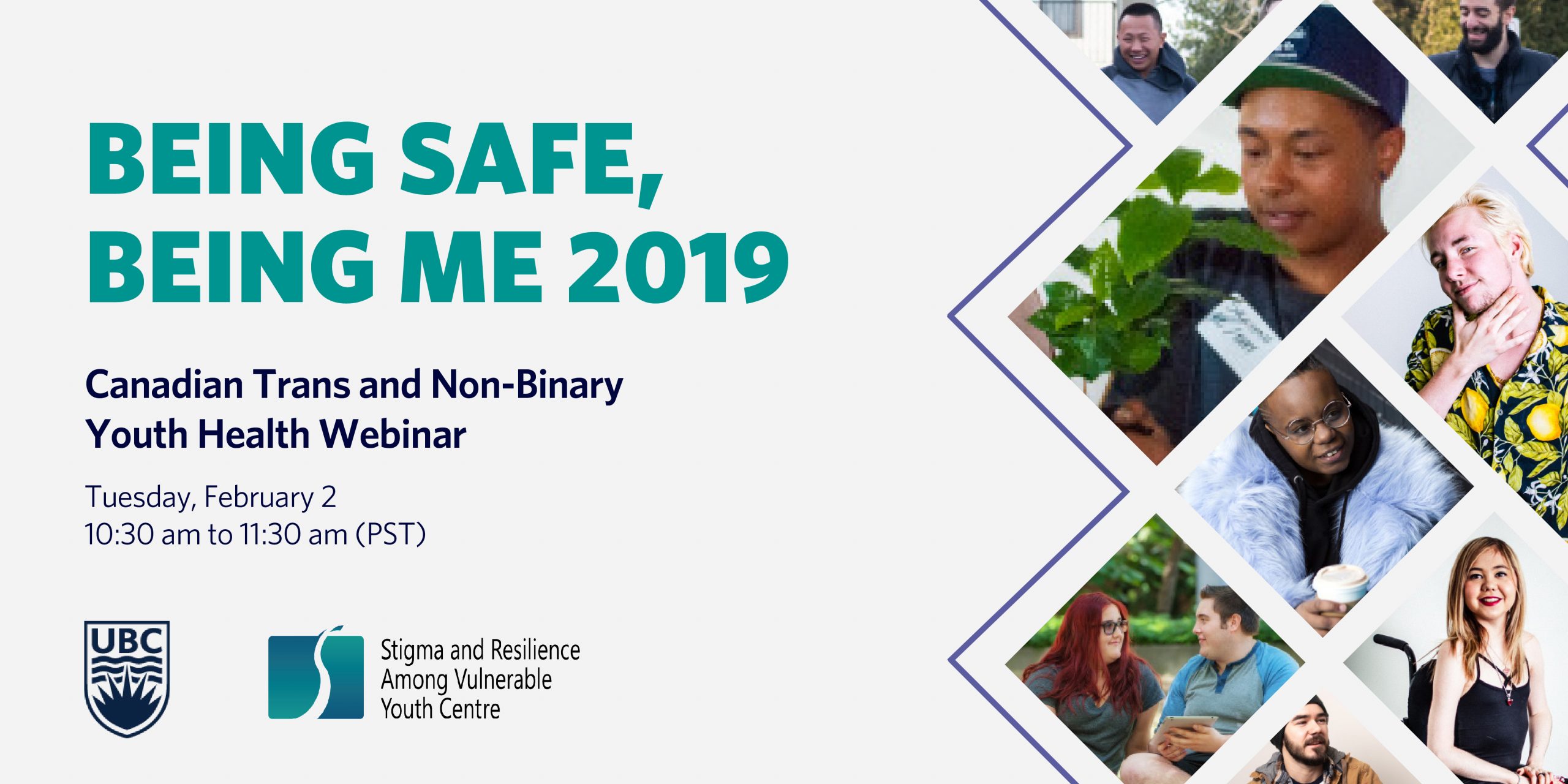 Date: February 2, 2021
Time: 10:30 am to 11:30 am (PST)
How is access to gender-congruent ID related to mental health outcomes?
Does having a primary care provider increase access to gender affirming care and does this access change depending on the level of comfort towards the primary care provider?
What is the link between Canadian provincial health services policy and access to gender affirming care?
Join us for a webinar where we discuss the research behind these questions. We will provide results from analyses of our 2019 Canadian Trans and Non-binary Youth Health Survey, using a policy lens to shape the findings into an informative and engaging presentation.
Our cross-sectional data included 1,519 youth ages 14-25 years old who identify as trans and/or non-binary from across Canada. In this presentation, we will:
Discuss whether youth ID's were congruent with their current gender identity, and compare their odds of various mental health measures, including self-reported mental health, general health and psychological distress.
Compare youth with access to a primary care provider and their likelihood of referral for or access to an assessment for gender affirming surgery, prescribed pubertal blockers or gender-affirming hormones.
Compare provincial differences in ID and health care policies and how they affect trans and non-binary youth across Canada.
Sign up today and please share with your network!