Date: November 17, 2020
Time: 10 am to 11 am PST
In 2014, SARAVYC conducted a bilingual survey to learn about the health of transgender youth in Canada. It was the first and largest of its kind in Canada. Five years later, in 2019, we conducted the same survey with a few additional questions and heard from 1,519 youth representing every province and territory in the country.
On November 17, we will share some of the key findings from the report and answer your questions during a live Q&A session. Please sign up now to claim your spot in the webinar.
The webinar will be conducted in English. The report is available in both English and French.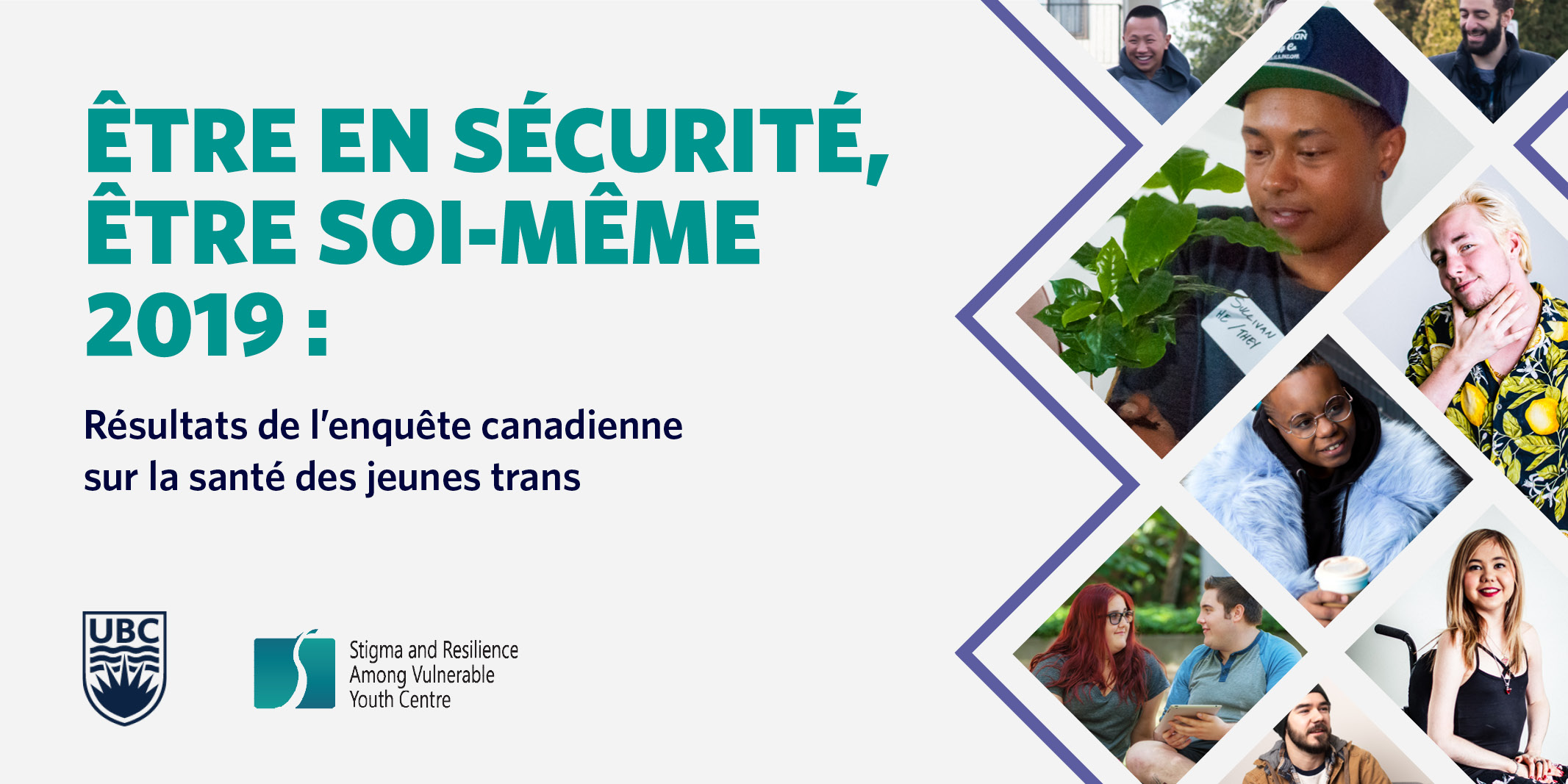 Mardi, 17 novembre,
11 :00- 12 :00 EST
Joignez-vous à nous pour un webinaire présentant les résultats de l'Enquête canadienne sur la santé des jeunes trans 2019.
En 2014, le SARAVYC a mené une enquête bilingue pour en savoir plus sur la santé des jeunes transsexuels au Canada. Il s'agissait de la première et de la plus grande enquête de ce type au Canada. Cinq ans plus tard, en 2019, nous avons mené la même enquête avec quelques questions supplémentaires et avons entendu 1 519 jeunes représentant chaque province et territoire du pays.
Joignez-vous à nous pour un webinaire présentant les résultats, suivi d'une période de questions en direct alors que nous discuterons les principales conclusions du rapport national "Être en sécurité, être moi".
Veuillez noter que le webinaire se déroulera en français. Le rapport est disponible en anglais et en français.