Abstract Research at the intersection of substance use and protective factors among transgender youth is scarce; emerging evidence suggests high risk for substance use for transgender youth. We analyzed data from 323 transgender youth aged 14–18 ( M age = 16.67) to investigate the extent that risk (enacted stigma) and protective factors (support from family, school, friends) […]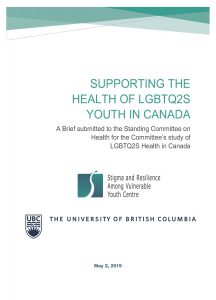 The federal government invited briefings regarding the health of LGBTQ2S+ Canadians. As a research centre dedicating to improving health equity among stigmatized and vulnerable youth, we recognized this as a vital opportunity to contribute our expertise and draw attention to the specific needs of LGBTQ2S+ youth in Canada.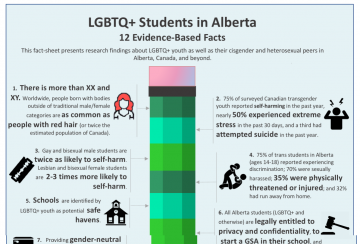 Read and download the full fact-sheet as a PDF here.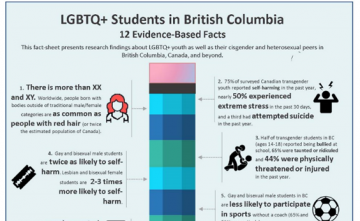 Read and download as a PDF here.
Abstract In this study, we examine how lesbian, gay, bisexual, transgender, and queer (LGBTQ) youth, who tend to experience greater feelings of isolation and discrimination than heterosexual youth, find and become integrated into supportive activities and resources. As part of a larger study on supportive lesbian, gay, bisexual, transgender, and queer youth environments, 66 go-along […]
Abstract Purpose: Using data from a national qualitative study of lesbian, bisexual, and other sexual minority adolescent girls in the U.S., this study examined their awareness of the risk of sexually transmitted infection (STI) and opportunities for barrier use. Methods: Online asynchronous focus groups were conducted with lesbian and bisexual (LB) girls ages 14–18 years. Girls were […]
Abstract Background: Transgender (trans) youth who identify outside the gender binary are a growing subpopulation. In this article, we document differences in access to gender-affirming health care between binary and non-binary identified trans youth and explore ways of meeting the health needs of non-binary youth within primary care settings. Methods: The Canadian Trans Youth Health Survey is […]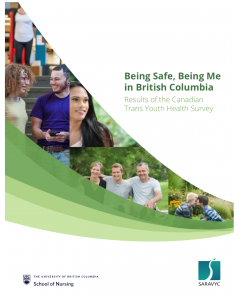 The Canadian Trans Youth Health Survey was a national online survey conducted by researchers from several Canadian universities and community organizations. The survey included somewhat different questions for younger (14-18 years) and older (19-25 years) trans youth about a wide range of life experiences and behaviours that influence young people's health. This report is focused […]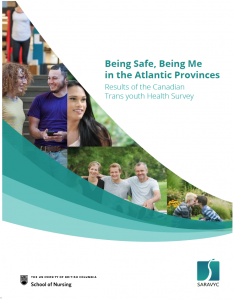 The Canadian Trans Youth Health Survey was a national online survey conducted by researchers from several Canadian universities and community organizations. This report specifically examines trans youth located in the Atlantic Provinces. The survey included 122 participants from the Atlantic Provinces and used somewhat different questions for younger (14-18 years) and older (19-25 years) trans […]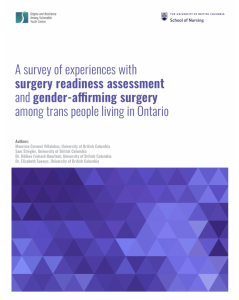 This report is based on data from the Canada-wide Gender-Affirming Surgery Experience Survey. The survey was originally designed through a partnership between the Stigma and Resilience Among Vulnerable Youth Centre (SARAVYC) at the University of British Columbia and Trans Care BC, and resulted in a first report focused on British Columbia, which was published in […]