In May 2018 Andrea Polonijo, Maggie MacCaulay and Ashley Taylor joined us as Postdoctoral Researchers.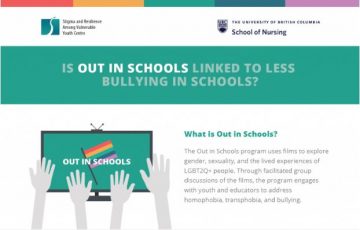 The Out In Schools program uses films to explore gender, sexuality, and the lived experiences of LGBT2Q+ people.
SARAVYC is one of only 9 in BC (75 Canada) to be successful in the grant competition and received $2,994,951 to continue our valuable work.
Our research on LGB youth participation in sports has been covered by several news outlets. It's the first of its kind.