Archives by date
You are browsing the site archives by date.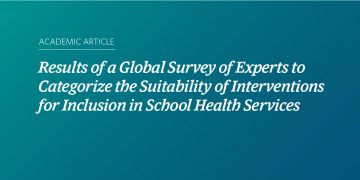 Abstract Purpose: This global survey of experts assessed the suitability of different health-related interventions for inclusion in school health services (SHSs) to inform development of the World Health Organization global guideline on SHSs. Methods: A review of 138 global World Health Organization publications identified 406 health service interventions for 5- to 19-year-old individuals. These were consolidated, pretested, […]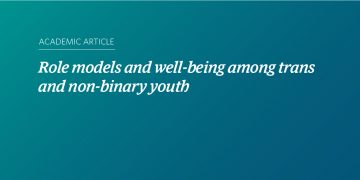 Abstract Background It is important for young people to see themselves represented in stories, on television and in different job opportunities, so they can have an awareness of what is possible. While we often hear the words "representation matters," research on how representation affects health outcomes of trans and non-binary (TNB) youth is lacking. In […]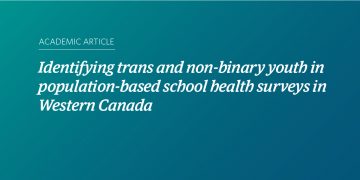 Abstract Background Most research about gender-diverse adolescents is with clinical samples, skewing population estimates of health and risk. With trans youth estimated at around 0.5% of the population and no reliable measures, school health surveys have not asked gender diversity items. In 2018, the British Columbia Adolescent Health Survey (BCAHS) in Canada trialled measures to […]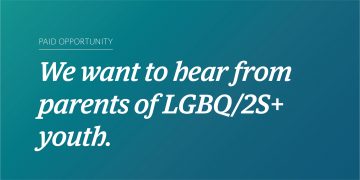 We are conducting interviews and focus groups to learn more about LGBQ/2S+ youths coming out experiences and that includes talking to their parents and/or caregivers. If you are interested in participating or want to learn more, please contact Shannon Millar at saravyc@nursing.ubc.ca.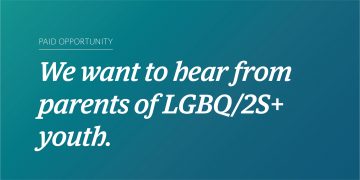 We want to learn about what it's like for youth who have come out (or haven't yet) to their parents and/or caregivers. That means talking to parents too. Would you like to share your experience? Sign up today for a focus group or an interview with our team. Participants will be compensated.