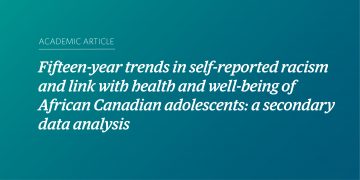 We assessed the prevalence and trends in racial discrimination among African Canadian adolescents in British Columbia. The association between racial discrimination and self-rated health, access to mental health services, substance use, suicidal thoughts and attempts, experience of extreme stress, among others were examined within the 2018 dataset.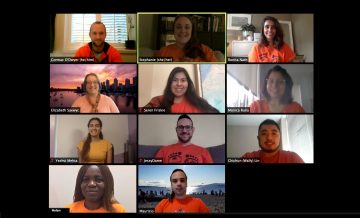 Today is Orange Shirt Day, a day to "honour the children who survived the Indian residential schools and remember those who didn't." It's important that we bring awareness to Orange Shirt Day today and that we work every day to acknowledge and learn about health equity for Indigenous and Two-Spirit youth.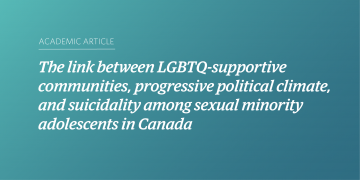 Despite supportive structural changes to reduce stigma towards lesbian, gay, and bisexual, transgender, queer, and questioning (LGBTQ) Canadian residents, sexual minority youth still face disparities compared to heterosexual peers. We aimed to characterize LGBTQ-supportive environments and political climates, and examine their links to suicidal behavior among sexual minority adolescents in western Canada.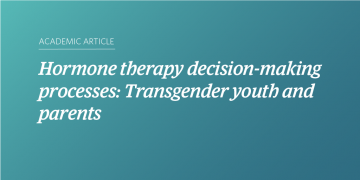 This study explored how transgender (trans) youth and parents of trans youth made decisions around hormone therapy initiation as well as trans youth experiences of barriers to care.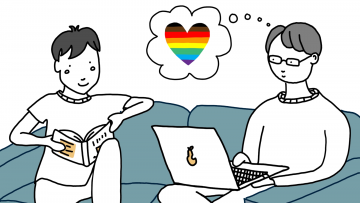 A video resource to support East Asian lesbian, gay, and bisexual youth and their families. Available in Cantonese, Mandarin, Korean, Japanese, and English. The series features three videos, each with a specific action that parents can take to support their teen's sexual orientation.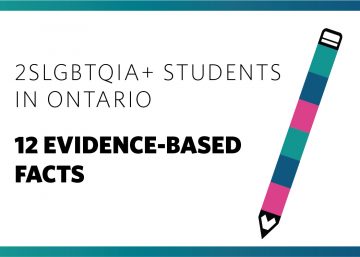 This fact sheet presents research findings about 2SLGBTQIA+ youth and their cisgender and heterosexual peers in Ontario, Canada, and beyond.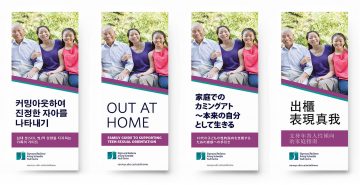 A brochure to support East Asian lesbian, gay, and bisexual youth and their families. Available in English, Traditional and Simplified Chinese, Korean, and Japanese.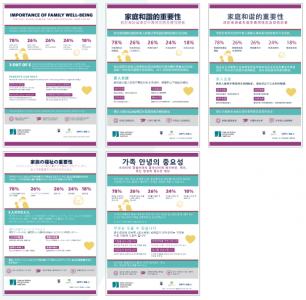 The following infographic shows key findings from the research into health outcomes among LGB East Asian youth and the role family can play in supporting their well-being. The download is available in English, Traditional Chinese, Simplified Chinese, Japanese, and Korean.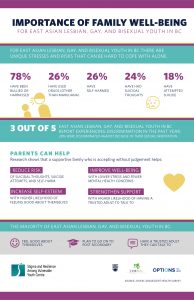 Sexual orientation can be hard to talk about. Many people find it confusing and potentially complex. For many parents, it's especially uncomfortable to talk about sexuality with their kids, but small steps go a long way. The team at SARAVYC has designed a resource for East Asian parents as part of our research in tracking […]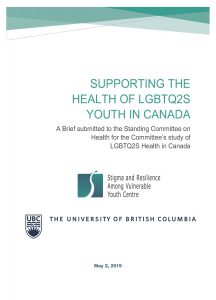 The federal government invited briefings regarding the health of LGBTQ2S+ Canadians. As a research centre dedicating to improving health equity among stigmatized and vulnerable youth, we recognized this as a vital opportunity to contribute our expertise and draw attention to the specific needs of LGBTQ2S+ youth in Canada.