Abstract Purpose: This article describes the selection of priority indicators for adolescent (10–19 years) health measurement proposed by the Global Action for Measurement of Adolescent health advisory group and partners, building on previous work identifying 33 core measurement areas and mapping 413 indicators across these areas. Methods: The indicator selection process considered inputs from a broad range […]
Abstract Importance: Gender minority adults experience higher rates of sexual violence (SV) thancisgender adults. How this disparity extends to youths, including perpetration rates, is unknown. Objective: To compare rates of experience and perpetration of SV by gender identity andinvestigate characteristics associated with odds of perpetration within gender identity categories. Design, Setting, and Participants: This cross-sectional study […]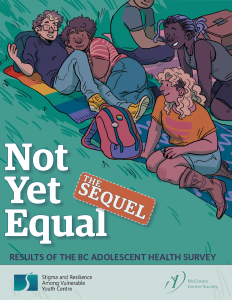 Not Yet Equal (the Sequel): Results of the BC Adolescent Health Survey provides a profile of the health LGBTQ youth in British Columbia (BC). The report is a collaboration between researchers at SARAVYC and the McCreary Centre Society and uses data from the 2018 BC Adolescent Health Survey (BC AHS), which is one of the […]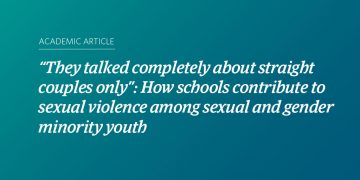 This study examined contextual factors shaping sexual violence victimisation and perpetration among sexual and gender minority youth, with school playing a key role. Based on qualitative data from semi-structured interviews with 50 young people aged 14–26 years who self-reported sexual violence perpetration in the Growing Up with Media survey, the analysis demonstrates how schooling's 'hidden curriculum' leaves sexual and gender minority youth ill-equipped to navigate the world of sexuality.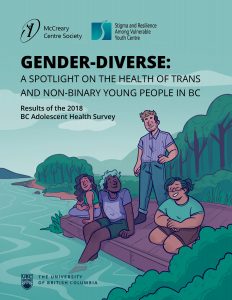 Gender-Diverse: A Spotlight on the Health of Trans and Non-Binary Young People in B.C. provides a profile of the health of gender-diverse youth in British Columbia (BC). The report uses data from the 2018 BC Adolescent Health Survey (BC AHS), which is one of the most reliable, comprehensive health surveys of adolescents ages 12–19 in public schools in BC.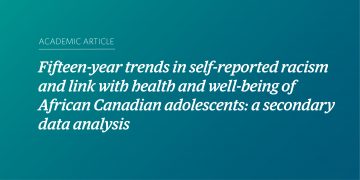 We assessed the prevalence and trends in racial discrimination among African Canadian adolescents in British Columbia. The association between racial discrimination and self-rated health, access to mental health services, substance use, suicidal thoughts and attempts, experience of extreme stress, among others were examined within the 2018 dataset.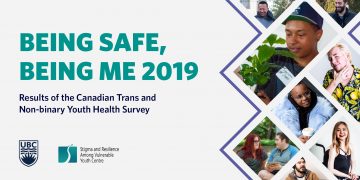 English: Our team has just launched a suite of resources that feature findings from the Canadian Trans and Non-binary Youth Health Survey. These resources are available in English and French. Français: Notre équipe vient de lancer une série de ressources qui présentent les conclusions de l'Enquête canadienne sur la santé des jeunes trans et non-binaires. Ces ressources sont disponibles en anglais et en français.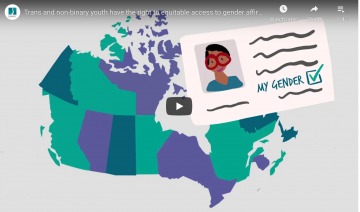 A video resource featuring key findings from the Canadian Trans & Non-binary Youth Health Survey report. The four videos communicate important facts about the health of trans and non-binary youth along with recommendations for improvement.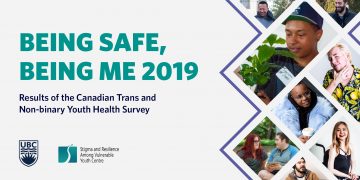 A website resource to learn about and find resources for the 2019 Canadian Trans and Non-binary Youth Health Survey report. The landing page is available in both English and French, and includes an overview of the report, recommendations, regional fact sheets, custom photography, and video resources. Une ressource en ligne pour en savoir plus et […]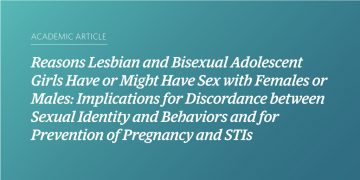 We examined reasons lesbian and bisexual adolescent girls have sex or, if sexually inexperienced, might have sex with girls or boys, and the role of internalized homonegativity in these relations and among lesbians.