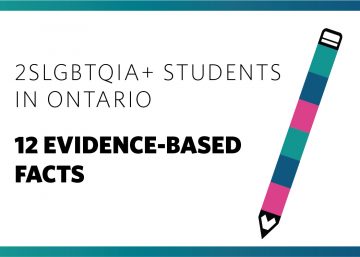 This fact sheet presents research findings about 2SLGBTQIA+ youth and their cisgender and heterosexual peers in Ontario, Canada, and beyond.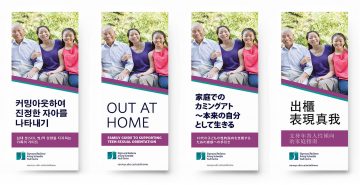 A brochure to support East Asian lesbian, gay, and bisexual youth and their families. Available in English, Traditional and Simplified Chinese, Korean, and Japanese.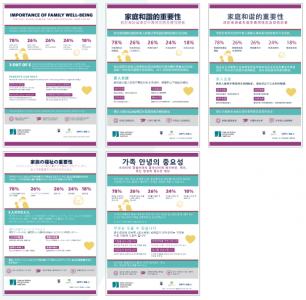 The following infographic shows key findings from the research into health outcomes among LGB East Asian youth and the role family can play in supporting their well-being. The download is available in English, Traditional Chinese, Simplified Chinese, Japanese, and Korean.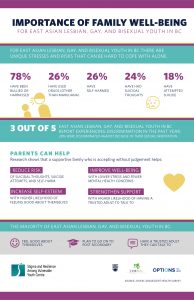 Sexual orientation can be hard to talk about. Many people find it confusing and potentially complex. For many parents, it's especially uncomfortable to talk about sexuality with their kids, but small steps go a long way. The team at SARAVYC has designed a resource for East Asian parents as part of our research in tracking […]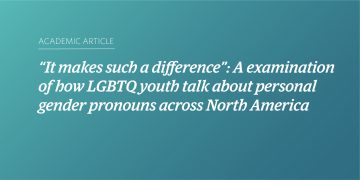 ABSTRACT Background and purpose: The World Health Organization has developed standards for youth-friendly health services to support adolescents and encourage health care utilization among youth. Necessary building blocks for youth-friendly care include strong interpersonal relationships between youth and health care providers. Nurse practitioners (NPs) may be particularly well positioned to form these relationships. This study […]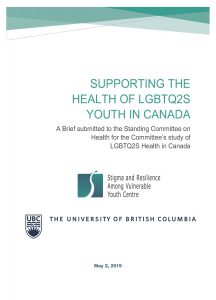 The federal government invited briefings regarding the health of LGBTQ2S+ Canadians. As a research centre dedicating to improving health equity among stigmatized and vulnerable youth, we recognized this as a vital opportunity to contribute our expertise and draw attention to the specific needs of LGBTQ2S+ youth in Canada.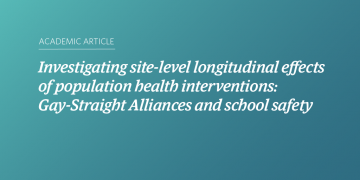 Abstract There is limited research on evaluating nonrandomized population health interventions. We aimed to introduce a new approach for assessing site-level longitudinal effects of population health interventions (SLEPHI) by innovatively applying multiple group multilevel (MG-ML) modeling to repeated cycles of cross-sectional data collected from different individuals of the same sites at different times, a design […]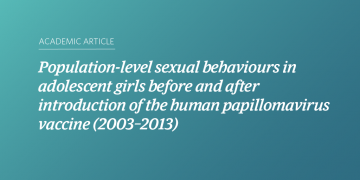 Abstract The human papillomavirus (HPV) vaccine is delivered widely through school-based immunization programs. Some groups have expressed concern that HPV vaccination programs will result in an increase in sexual risk-taking behaviours among adolescents. We aimed to evaluate population-level changes in sexual behaviours before and after implementation of the school-based HPV vaccination program in British Columbia. […]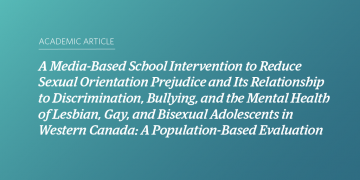 Abstract School interventions to address sexual orientation discrimination can be important tools for fostering inclusive school climate, and improving student wellbeing. In this study, we empirically evaluated a film-based intervention, Out in Schools, designed to reduce sexual orientation prejudice and foster inclusive school attitudes. Our evaluation mapped data about Out in Schools presentations onto student […]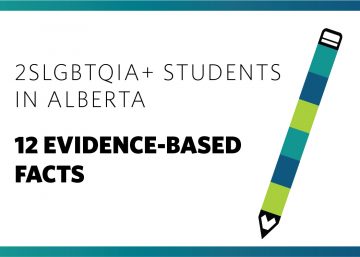 This fact sheet presents research findings about 2SLGBTQIA+ youth and their cisgender and heterosexual peers in Alberta, Canada, and beyond.