Archives by date
You are browsing the site archives by date.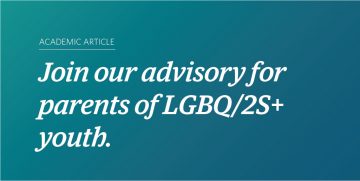 We are recruiting for three advisory committees: one for South Asian parents, one for East Asian parents, and one for parents in general. Are you born in Canada or currently living in Canada for at least one year and are the parent of a youth who is LGBTQ/2S+, age 15 to 25 (up to 30 for South Asian parents), and has lived in Canada for at least one year? Then we'd like to hear from you.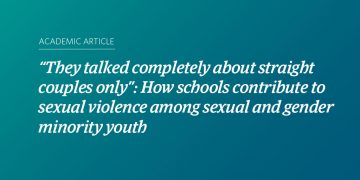 This study examined contextual factors shaping sexual violence victimisation and perpetration among sexual and gender minority youth, with school playing a key role. Based on qualitative data from semi-structured interviews with 50 young people aged 14–26 years who self-reported sexual violence perpetration in the Growing Up with Media survey, the analysis demonstrates how schooling's 'hidden curriculum' leaves sexual and gender minority youth ill-equipped to navigate the world of sexuality.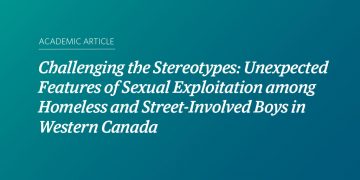 Research about the sexual exploitation of homeless and street-involved boys is limited and often combined with that of girls. As aggregation can distort unique issues among genders which are exploited, this study provides information about the context of exploitation for homeless boys.