Archives by date
You are browsing the site archives by date.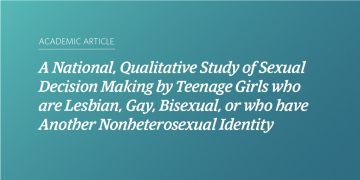 To address the significant dearth of literature that examines how girls who are lesbian, gay, bisexual, or who have another nonheterosexual identity (LGB+) decide when and with whom to have sex; and to explore why inexperienced LGB+ girls might have sex with girls or boys.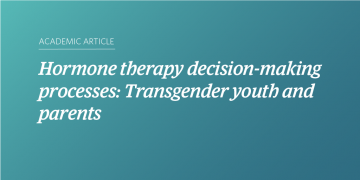 This study explored how transgender (trans) youth and parents of trans youth made decisions around hormone therapy initiation as well as trans youth experiences of barriers to care.