New analytical methods show long-term effects, even for straight students Gay-straight alliances (GSAs) help make schools safer for students the longer they are in place, even among straight students, finds new research from the Stigma and Resilience Among Vulnerable Youth Centre at the University of British Columbia. "We found that students' feelings of safety at […]
We are pleased to announce the launch of our second Canadian Trans and Non-Binary Youth Health Survey!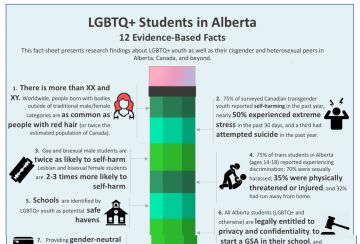 Read and download the full fact-sheet as a PDF here.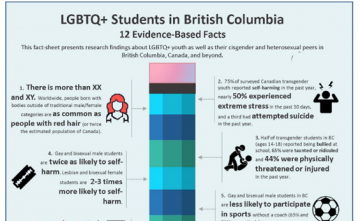 Read and download as a PDF here.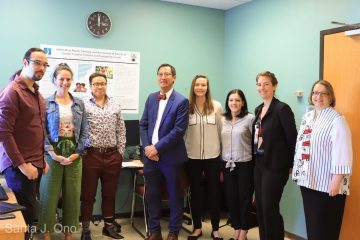 We were very pleased to introduce our wonderful team to the gracious President of UBC, Dr. Santa Ono during his visit to our Centre!
We are very pleased to announce that SARAVYC has received a 2018 Michael Smith Foundation for Health Research/BC Centre for Excellence in HIV/AIDS Reach award! This highly competitive program provides funding to support the dissemination of evidence to inform and improve further research, practice and policy-making activities. SARAVYC will use this funding to collaborate with Options for […]
In May 2018 Andrea Polonijo, Maggie MacCaulay and Ashley Taylor joined us as Postdoctoral Researchers.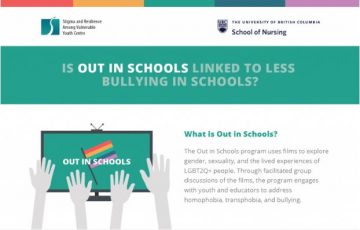 The Out In Schools program uses films to explore gender, sexuality, and the lived experiences of LGBT2Q+ people.
SARAVYC is one of only 9 in BC (75 Canada) to be successful in the grant competition and received $2,994,951 to continue our valuable work.