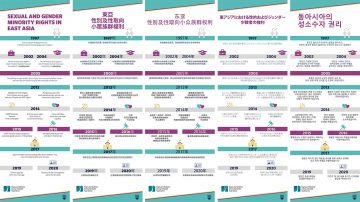 The following infographic shows a timeline of sexual and gender minority rights in East Asia. The download is available in English, Traditional Chinese, Simplified Chinese, Japanese, and Korean.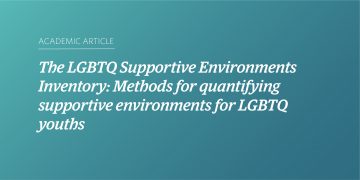 Abstract The social environment in which lesbian, gay, bisexual, transgender, and queer (LGBTQ) youths live influences health and well-being. We describe the development of the LGBTQ Supportive Environments Inventory (LGBTQ SEI), designed to quantify the LGBTQ-inclusiveness of social environments in the United States and Canada. We quantify aspects of the social environment including: (1) presence/quality […]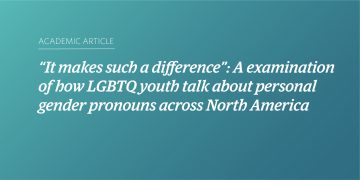 ABSTRACT Background and purpose: The World Health Organization has developed standards for youth-friendly health services to support adolescents and encourage health care utilization among youth. Necessary building blocks for youth-friendly care include strong interpersonal relationships between youth and health care providers. Nurse practitioners (NPs) may be particularly well positioned to form these relationships. This study […]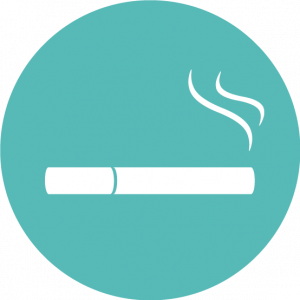 Trans youth in Canada face high levels of violence, and this can contribute to substance use. However, research at SARAVYC showed that even when transgender youth experience high levels of violence or discrimination, a supportive family and safe school can make a difference. Specifically, strong family and school connections are helping prevent transgender youth from […]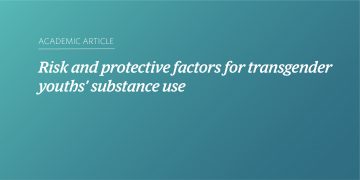 Abstract Research at the intersection of substance use and protective factors among transgender youth is scarce; emerging evidence suggests high risk for substance use for transgender youth. We analyzed data from 323 transgender youth aged 14–18 ( M age = 16.67) to investigate the extent that risk (enacted stigma) and protective factors (support from family, school, friends) […]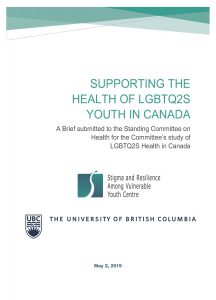 The federal government invited briefings regarding the health of LGBTQ2S+ Canadians. As a research centre dedicating to improving health equity among stigmatized and vulnerable youth, we recognized this as a vital opportunity to contribute our expertise and draw attention to the specific needs of LGBTQ2S+ youth in Canada.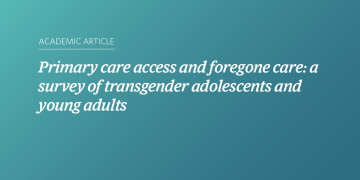 Abstract Objective: To examine the issues of primary care access and foregone health care among transgender adolescents and young adults. This cross-sectional analysis of data from the Canadian Trans Youth Health Survey was conducted online during 2013–2014. Participants included 923 youth aged 14–25 (323 adolescents aged 14–18 and 600 young adults aged 19–25). Main outcome […]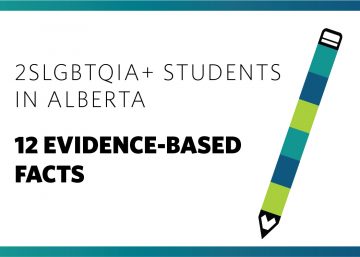 This fact sheet presents research findings about 2SLGBTQIA+ youth and their cisgender and heterosexual peers in Alberta, Canada, and beyond.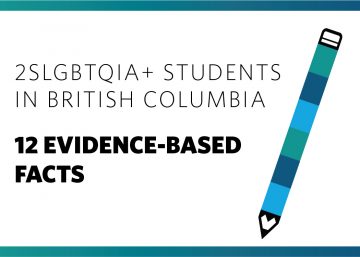 This fact sheet presents research findings about 2SLGBTQIA+ youth and their cisgender and heterosexual peers in British Columbia, Canada, and beyond.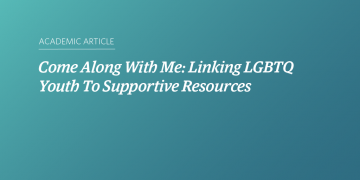 Abstract In this study, we examine how lesbian, gay, bisexual, transgender, and queer (LGBTQ) youth, who tend to experience greater feelings of isolation and discrimination than heterosexual youth, find and become integrated into supportive activities and resources. As part of a larger study on supportive lesbian, gay, bisexual, transgender, and queer youth environments, 66 go-along […]