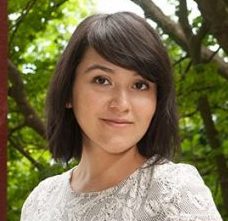 Samantha Martin-Ferris, BA
Research Assistant
Samantha Martin-Ferris is an Indigenous researcher from Northern BC. She is from the Gitksan Nation and is experienced in both qualitative and quantitative data methodologies work a focus on Indigenous methodologies and knowledge translation. 
Samantha holds a BA in Indigenous studies from UBC and is currently pursuing a MsC in Women and Children's health at UBC med school. She has assisted McCreary Centre Society previously in the data analysis of both the most recent Métis youth health report and Ravens Children V along with other BC AHS data. She currently assists as an RA for SARAVYC working on two-spirit research. 
Let me know if anything else needs to be added!