Archives by date
You are browsing the site archives by date.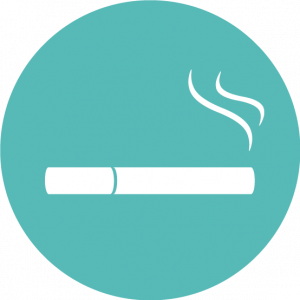 Trans youth in Canada face high levels of violence, and this can contribute to substance use. However, research at SARAVYC showed that even when transgender youth experience high levels of violence or discrimination, a supportive family and safe school can make a difference. Specifically, strong family and school connections are helping prevent transgender youth from […]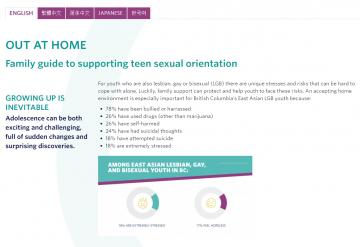 A family guide to supporting teen sexual orientation available in English, Traditional and Simplified Chinese, Korean, and Japanese. The SARAVYC team developed a landing page and several downloadable resources to support East Asian lesbian, gay, and bisexual youth and their families.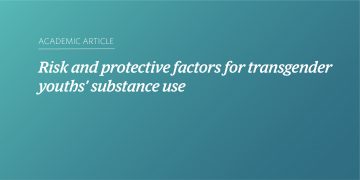 Abstract Research at the intersection of substance use and protective factors among transgender youth is scarce; emerging evidence suggests high risk for substance use for transgender youth. We analyzed data from 323 transgender youth aged 14–18 ( M age = 16.67) to investigate the extent that risk (enacted stigma) and protective factors (support from family, school, friends) […]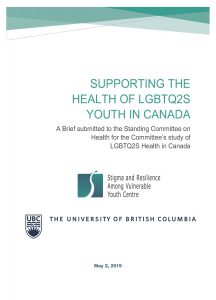 The federal government invited briefings regarding the health of LGBTQ2S+ Canadians. As a research centre dedicating to improving health equity among stigmatized and vulnerable youth, we recognized this as a vital opportunity to contribute our expertise and draw attention to the specific needs of LGBTQ2S+ youth in Canada.