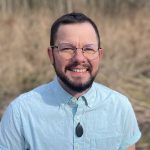 Indigenous Two Spirit Advisory, SARAVYC
Indigenous Educational Consultant, UBC
Kyle Shaughnessy is a Two-Spirit, trans person of Indigenous (Dene) and mixed European (Irish, Ukrainian) ancestry. He is a social worker and writer originally from all over the NWT and small town BC, and has been supporting trans and Two-Spirit youth and their families since 2001. He is currently completing his Master of Social Work degree at Dalhousie University, focusing his research on Two-Spirit teaching & learning as healing, and works as an Indigenous Education Consultant at the University of British Columbia.