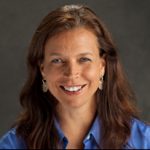 Indigenous Two Spirit Advisory, SARAVYC
Professor, Katherine Hall Chambers Scholar
Co-director, Indigenous Wellness Research Institute
Karina L. Walters, an enrolled member of the Choctaw Nation of Oklahoma, has more than 25 years of experience in social epidemiological research on the historical, social, and cultural determinants of health among AIAN populations as well as chronic disease prevention research (e.g., HIV, AOD, obesity). Much of this social epidemiological work has targeted urban AIANs and LGBT-Two Spirit AIAN populations across the United States. Dr. Walters has since expanded her research focus to include tribally based intervention research in the areas of substance abuse, obesity, diabetes, and HIV/AIDS prevention, particularly among American Indian women. Dr. Walters has presented at more than 360+ national and international conferences; was an invited speaker for Wednesday Afternoon Lecture Series at the NIH; and was a Fulbright scholar at the University of Auckland, New Zealand.